💳 "This Lane Closed" on Ingenico
"My Ingenico Payment Device is stuck on "This Lane Closed"
Sometimes the payment device needs a signal sent from the kiosk to change the screen from "This lane Closed"
99% of the time, the reason the Ingenico device says "This Lane Closed" is because the kiosk just woke up, and has not sent a checkout signal to the Ingenico Payment Device yet.
Here are three troublehsooting methods for this problem.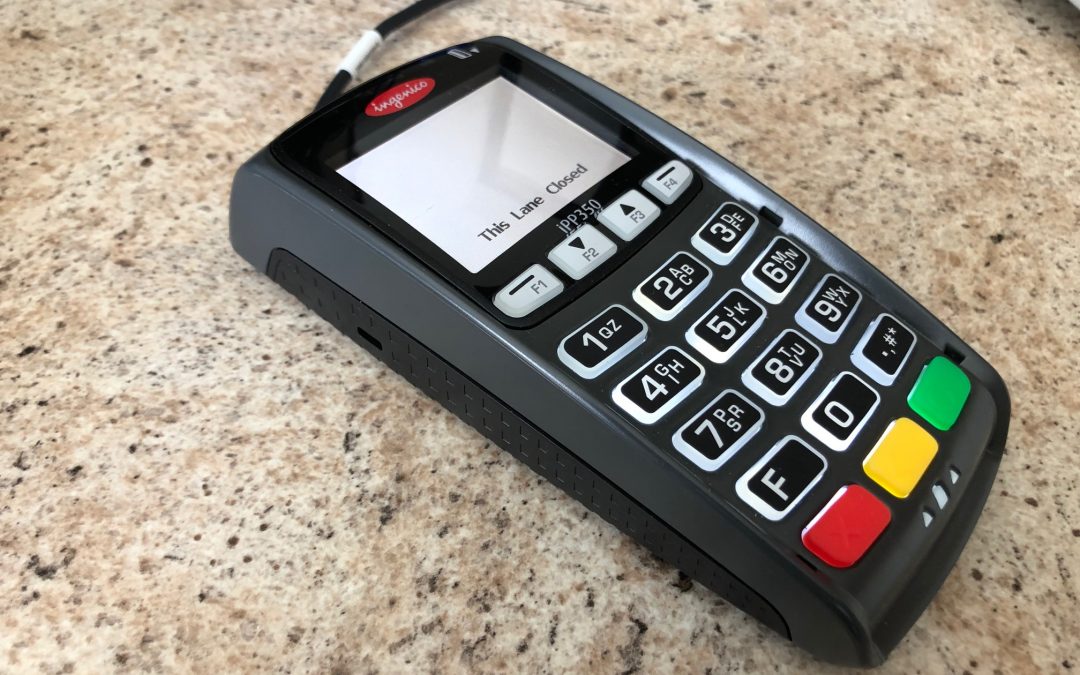 Method 1:
Initiate a transaction by placing item(s) on the base of the kiosk.
If the kiosk recognizes the item and provides a price, then the Ingenico Payment Device should recieve a signal from the kiosk, and the Payment Device screen should change and appear to be ready for a payment.
More likely than not, this will resolve your issue.
If the kiosk's Side UX (the larger side screen), shows a screen like this 👉
..yet the Ingenico Payment Device still indicates "This Lane Closed", then you will need to explore two more troubleshooting methods.
Method 2:
Restart Ingenico Payment Device
Hold down the yellow button and the # button at the same time until the screen goes blank. Release your button presses, as the device will then reboot, going through some stages of blue screens and other BIOS screens.
Method 3:
Plug the Ingenico Payment Device into a different USB port.
The Ingenico Payment Device is most likely plugged into a USB port that is integrated into the Side UX. Please unplug the Ingenico Payment Device from this USB port, and instead plug it directly into the back of the Kiosk.